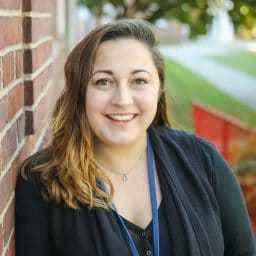 Dr. Hannah Dunnsmoor
Dr. Hannah Dunnsmoor is from upstate New York where she received her Bachelor of Science degree from Nazareth College of Rochester and her Doctorate of Audiology Degree from Syracuse University. Dr. Dunnsmoor's primary focus at the Hearing & Speech Center is working with the adult population to diagnose and treat hearing loss. She has experience in numerous facets of audiology including, ototoxic monitoring, tinnitus management, and diagnosis of vestibular disorders.
Dr. Dunnsmoor is excited to educate Kentuckians on hearing healthcare and audiology. She has attended and presented at national audiology conferences to continue her education. Dr. Dunnsmoor is thrilled to be a part of the Hearing and Speech Center team so she can provide inclusive hearing healthcare for her community.