Hearing loss isn't only difficult for the person affected with the condition. It can take a toll on their loved ones as well. Thankfully, treating your hearing loss can help keep your relationships healthy and strong.
Hearing Aids Reduce Miscommunication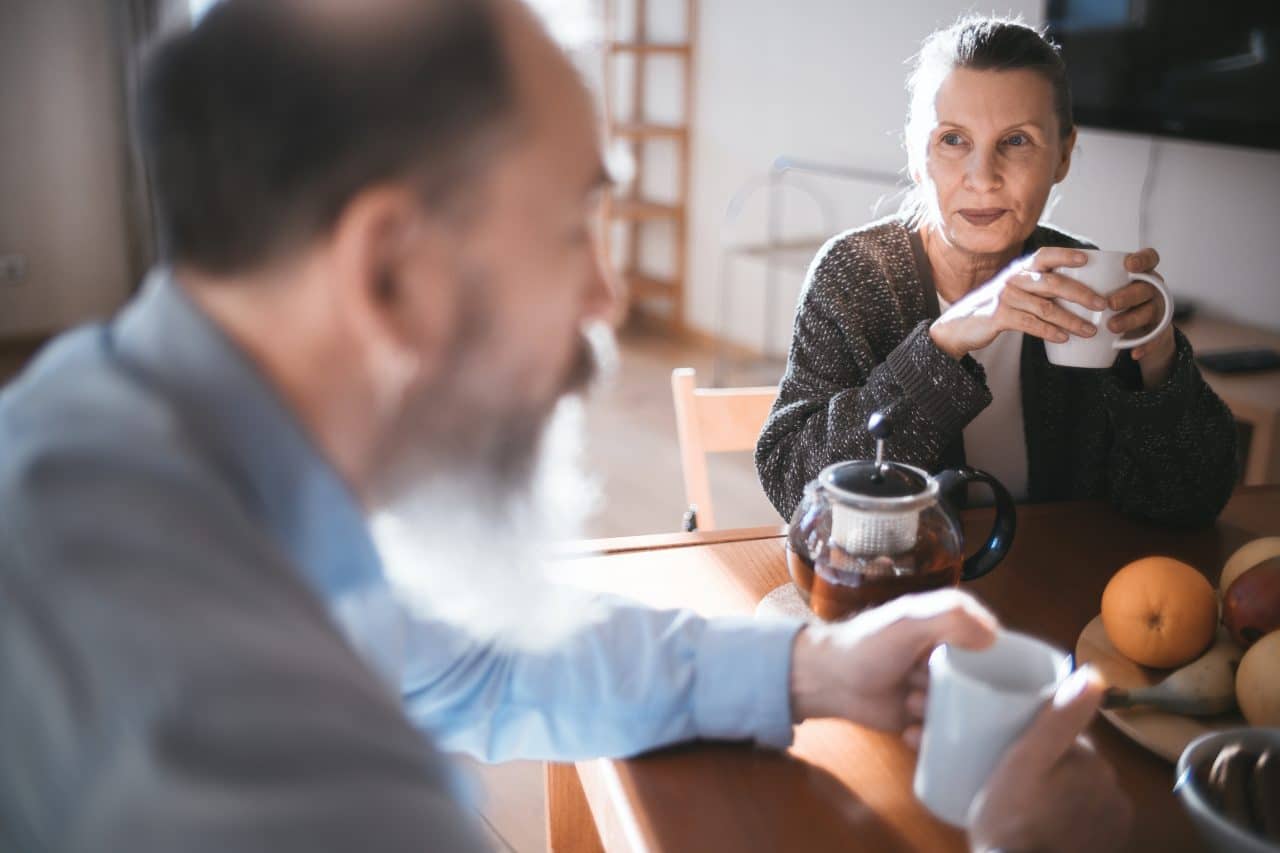 Because hearing loss impacts your ability to process speech, it often leads to frequent miscommunication between yourself and others. You may think your partner said one thing when they actually said something else, or you might not hear them talking to you at all. This can lead to frustration and resentment on both sides.
Hearing aids help your ears and brain understand speech and improve your ability to communicate with others.
Improves Quality of Conversation
If you can't understand what your partner or friend is saying, it's hard to have quality conversations. Hearing aids can increase your ability to engage and be present during conversations. When you're fully present in the moment, you can connect with loved ones without worrying about your hearing standing in the way.
Allows You to Enjoy Activities Together
Hearing loss can make it hard to enjoy the little activities in life that most of us take for granted. Whether watching television, playing board games, or enjoying a pleasant conversation over a morning cup of coffee, these little moments help to strengthen your bond with those you love.
Prevents Social Isolation Due to Hearing Loss
People with untreated hearing loss are more likely to isolate themselves from others. The mental fatigue and anxiety that can accompany struggling to understand make social activities seem overwhelming. In many cases, this isolation can extend to partners of those with hearing loss as well.
"Both partners start to feel resentful of one another, and lonely, which leads to even more depression, and then more health risks from social isolation," said James Denneny, chief executive of the American Academy of Otolaryngology in an interview with The Washington Post.
Treating your hearing loss with hearing aids makes you feel comfortable and excited to do things like attending a friend's birthday party or a nice dinner at Carson's Food & Drink.
If you are concerned about your hearing, call The Hearing & Speech Center today to speak with an expert or to schedule an appointment for a hearing test.