Welcome to The Early Learning Center
The Early Learning Center at The Hearing & Speech Center (HSC) offers a variety of early educational programming:
Day School for children as young as six weeks
Preschool
Full-Day Kindergarten/Transitional Kindergarten program
Summer programs, including camps for children through second grade
Children with and without hearing loss or speech/language delays can benefit from our inclusive classroom settings. All classrooms and activities at the Early Learning Center feature language and literacy enriched curriculum with small student to teacher ratios. The listening and spoken language based programs provide a superior educational foundation for all children.
Virtual Tour of our Early Learning Center
For more information, please contact:
Laura Thomas
ELC Enrollment Director
laura.thomas@hscky.org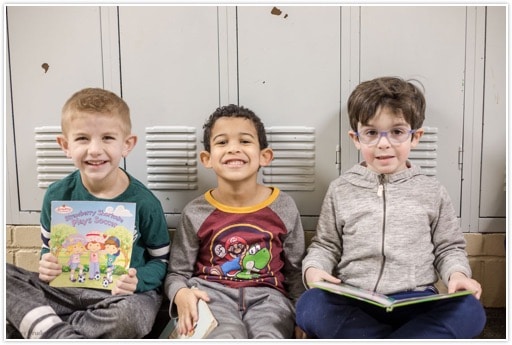 In addition to meeting state licensing requirements, the Early Learning Center at HSC maintains a Level 4 STARS for KIDS NOW rating. This designation demonstrates a commitment to quality early childhood education.
Our goal is for children to leave HSC with the language and independence to be active participants in their community. These skills and abilities are the foundation necessary for future learning.
Additional Information and/or Questions:
Laura Thomas, Enrollment Director
laura.thomas@hscky.org or (859) 268-4545