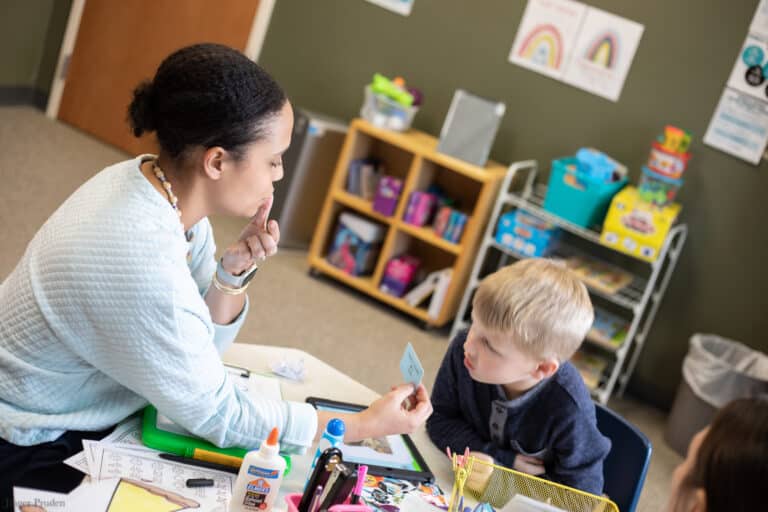 The Hearing & Speech Center (HSC) provides speech-language pathology services to infants, preschool and school-aged children. Speech-language pathologists (SLPs) provide diagnostic assessments, family education and treatment for children with language and speech disorders due to a variety of causes.
All of the SLPs at HSC have master's degrees in speech-language pathology, a Certificate of Clinical Competence (CCC) granted by the American Speech-Language-Hearing Association and a license from the Board of Speech-Language Pathology and Audiology for the State of Kentucky. In addition, one HSC SLP holds a specialized certification as a certified Listening & Spoken Language Specialist (LSLS). Only four individuals in the state of Kentucky hold this specialized certification.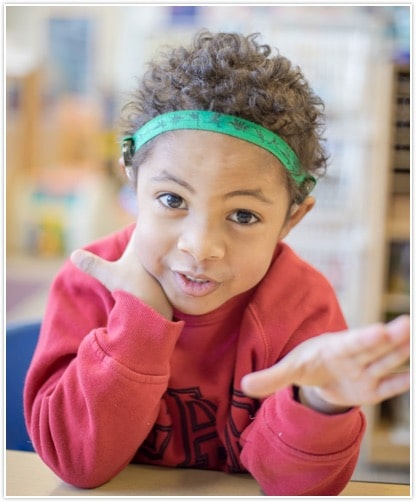 Speech and language services include:
Speech and language evaluations.
Speech and language screenings for local daycare providers.
Individual speech and language therapy.
Listening and spoken language therapy.
Early intervention services.
If you would like to schedule a speech/language evaluation, please call us at 859-268-4545.
(Due to high demand for speech services, the Speech-Language Pathology Clinic may at any time initiate a waiting list for therapy services.)
Meet Our Speech Therapists