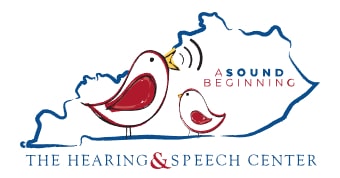 Since The Hearing & Speech Center (HSC) is a private nonprofit organization, we rely on the generous financial support of donors who support us in a variety of ways, to provide our high quality programs. HSC is grateful to all our friends who donate to continue the mission for a "sound beginning." Support from foundations, corporations and individuals help us achieve our goals, and enables us to make a lasting community impact.
You can make a donation via credit card below or send a check to:
The Hearing & Speech Center
350 Henry Clay Blvd.
Lexington, KY 40502
Donate
More Ways to Support
Fundraising Events
Join us for one of our following annual fundraising events:
Bet on Sound Beginnings
2023 Frankel Night:
Cocktails and Casino Event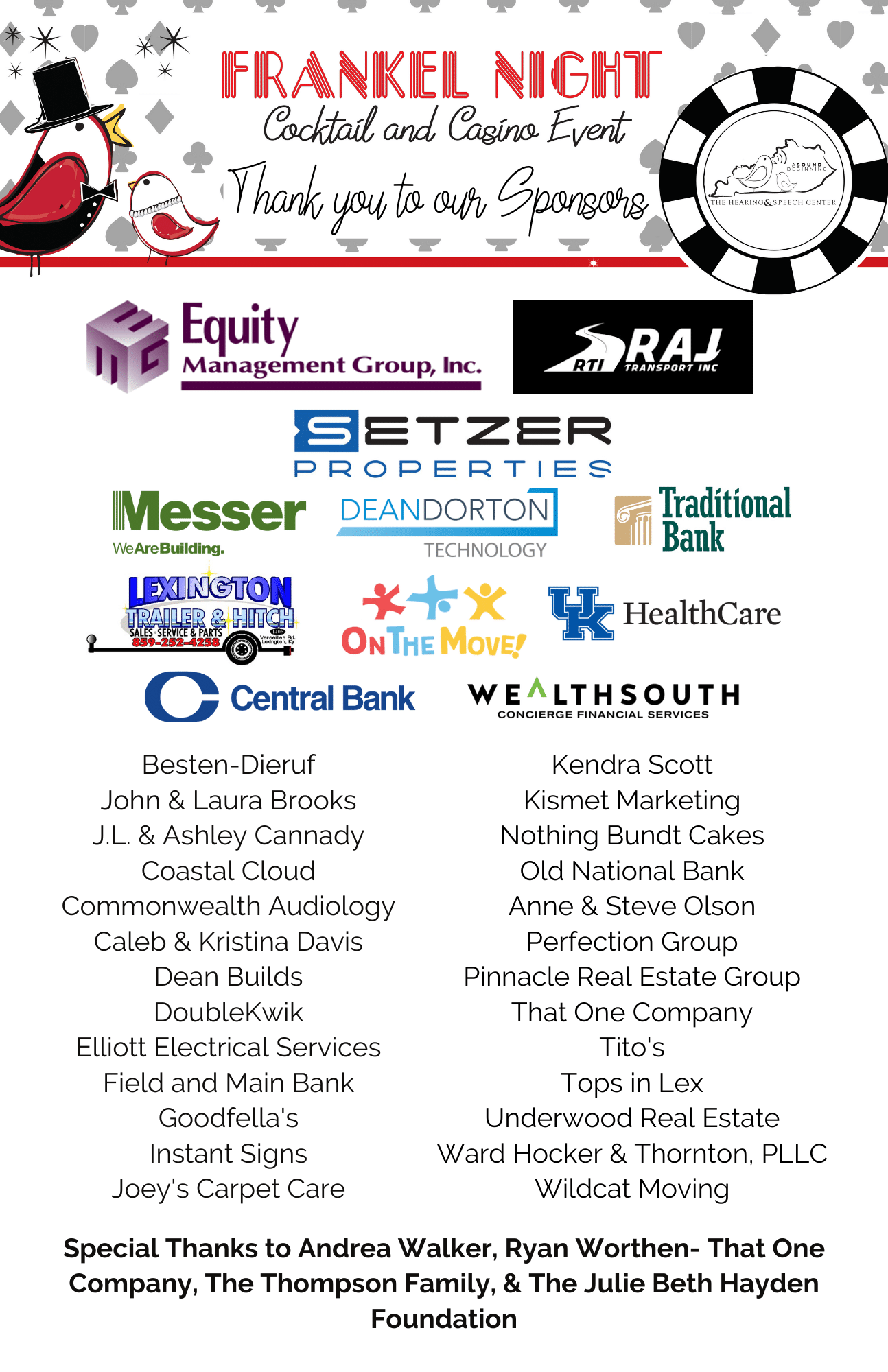 Click HERE for Tops in Lexington Photos
2023 Frankel Hall of Fame Induction
Julie Beth Hayden Foundation
Birdies for Sound Beginnings Golf Scramble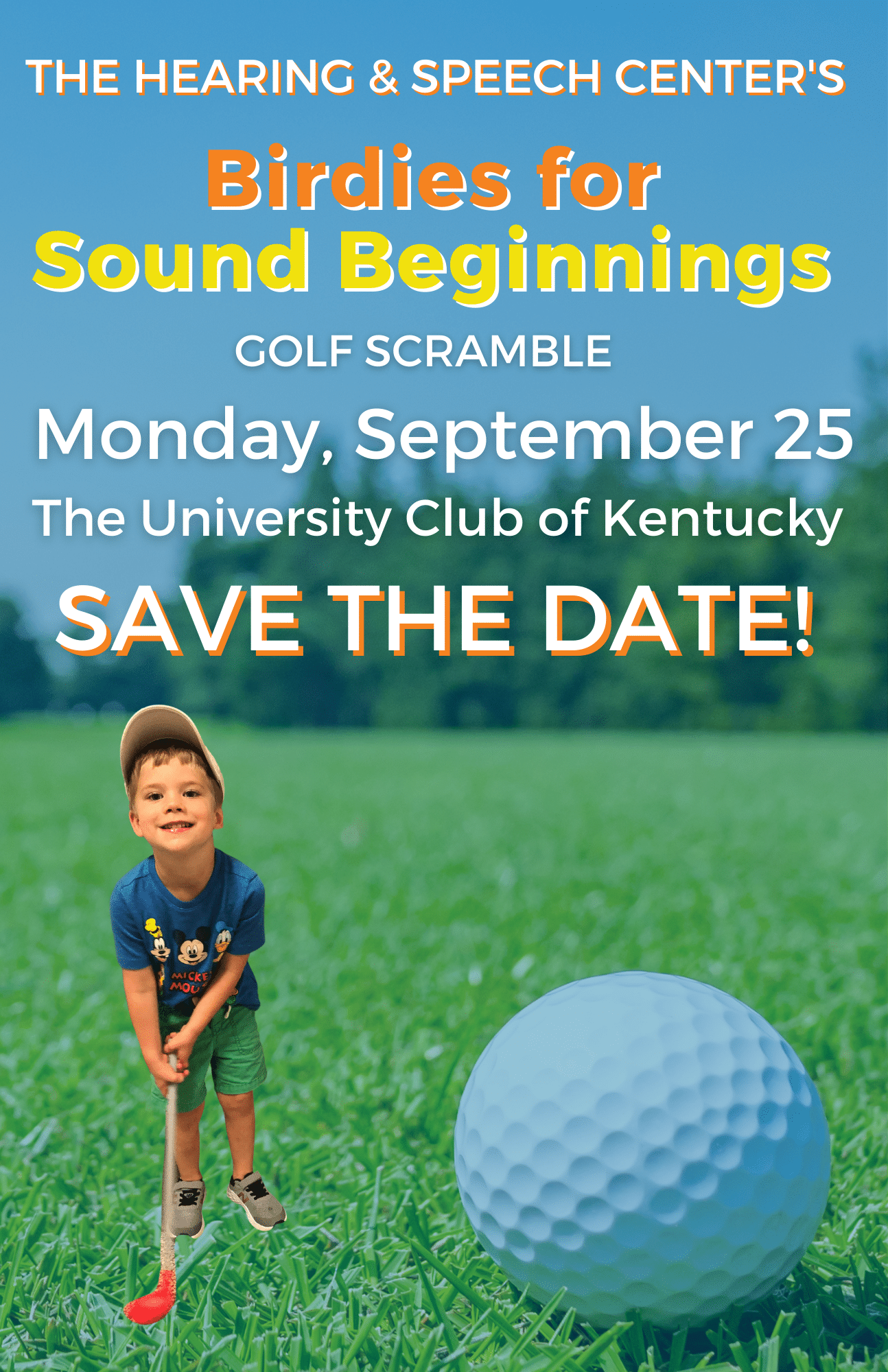 Advocacy Day at the Capitol 2023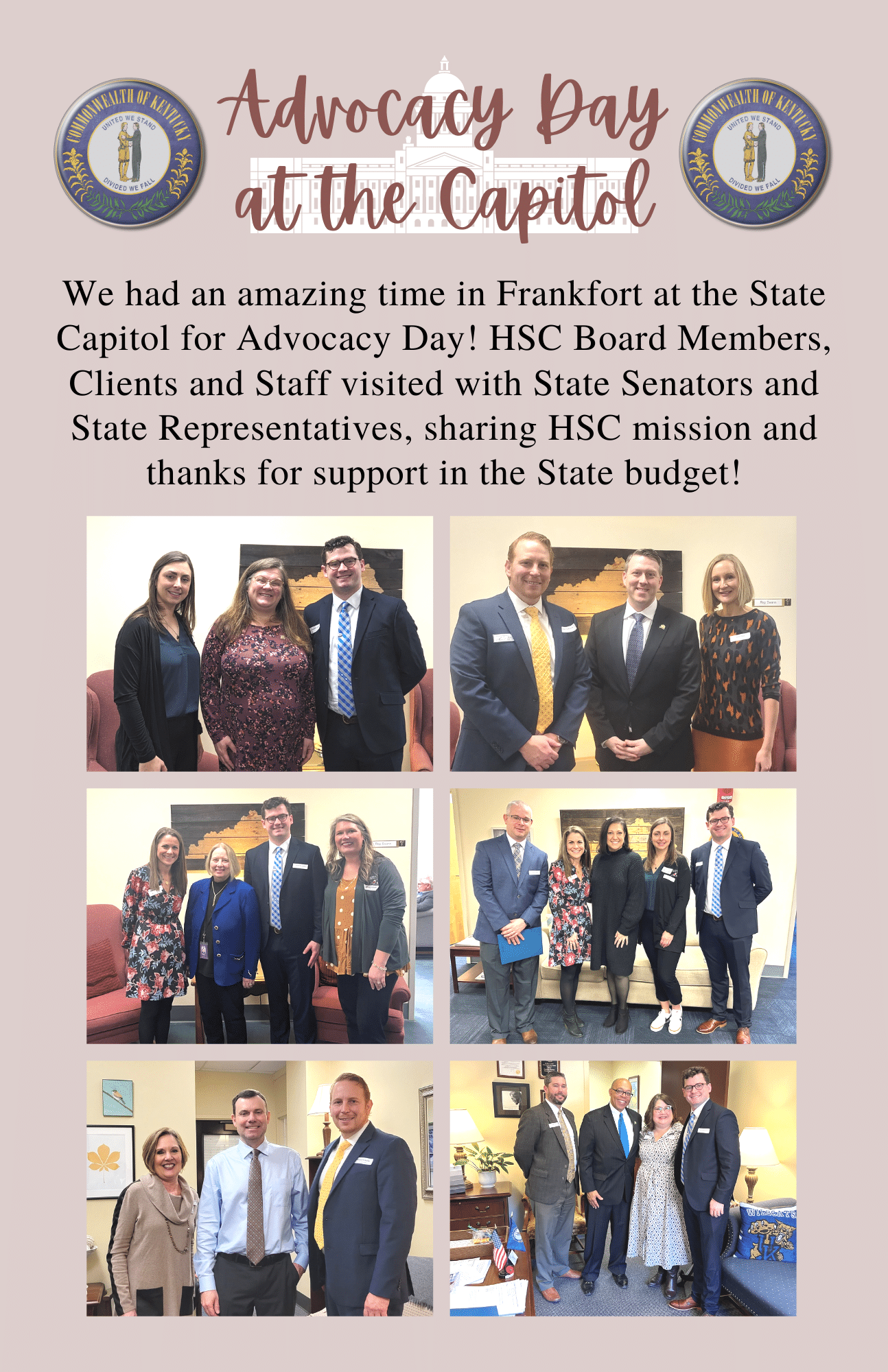 Volunteer Opportunities
Whether you are looking to gain experience or share in the passion and joy of HSC, we welcome all inquiries to volunteer with us. Please contact us at 859-268-4545 to learn what you can do to help HSC today!
Locker Sponsorships
HSC has a unique giving opportunity; family members and friends choose to honor their children or teachers/therapists with a gift to HSC. Gifts of $250 or greater can be recognized by a plaque on a locker in the Early Learning Center. These gifts enable the dedicated staff and volunteers to continue providing quality care to all we serve.
Gifts in Kind
The Hearing & Speech Center has many needs. Classroom and office supplies, toys, furniture, artwork, handyman supplies, professional services, etc. are needed from time to time.
Kroger Community Rewards
HSC is a proud participant in Kroger Community Rewards. Kroger Community Rewards® makes fund-raising easy. All you have to do is sign up online, choose HSC as your organization, shop at Kroger and swipe your Plus Card!
Goodsearch.com
What if The Hearing & Speech Center earned a penny every time you searched the Internet? GoodSearch.com is a Yahoo-powered search engine that donates half its advertising revenue, about a penny per search, to the charities its users designate. Use it just as you would any search engine. Go to GoodSearch.com to get started and set it as your homepage!
AmazonSmile
Visit AmazonSmile and select The Hearing & Speech Center. Amazon smile will remember your selection and then every eligible purchase you make will result in a donation!
Garden
The Hearing & Speech Center is proud to announce a project which supports the HSC mission while honoring graduates, families, clients, friends, donors and neighbors… The Sound Beginning Garden!
You are invited to leave your legacy or honor a loved one by becoming a foundational donor in this special project. The Sound Beginning Garden supports children, families and adults from all over Kentucky with a foundation for a sound beginning, too.
Click here to learn more, and click here to reserve your legacy!
Use the donation form above to reserve your legacy option! Choose "The Sound Beginning Garden" as the fund option and leave inscription information in the comments sections. Please note that all bricks and soundwave bricks can have two lines of 16 characters each (including spaces). All other options allow for 4 lines of 16 characters each (including spaces).
***Purchases made after April 18, 2021 will be placed in the Garden in Fall/Winter of 2021-22***
Planned gifts create a lasting legacy with The Hearing & Speech Center.
A charitable bequest is a simple way for almost anyone to create their own lasting legacy and support The Hearing & Speech Center's mission of teaching children with hearing, speech and language impairments to listen and talk by providing them with high quality therapeutic, educational and family support services.
If you do not have a will or if your current plans are in need of updating, now is the perfect time to organize your estate plans to include HSC. If you already have a will you can simply ask your attorney to draft an amendment including HSC to your existing will.
A bequest will enable your legacy to live on at HSC. It may be used to help a struggling family with a child's tuition or it might be used to make a major purchase which strengthens our facilities for generations to come. Regardless, it will be used to continue ensuring that no one has to be defined by their communication delay or disorder.
Please call (859) 268-4545 if you would like to discuss how you can create a lasting legacy.