Educational Programming for Children with Hearing Loss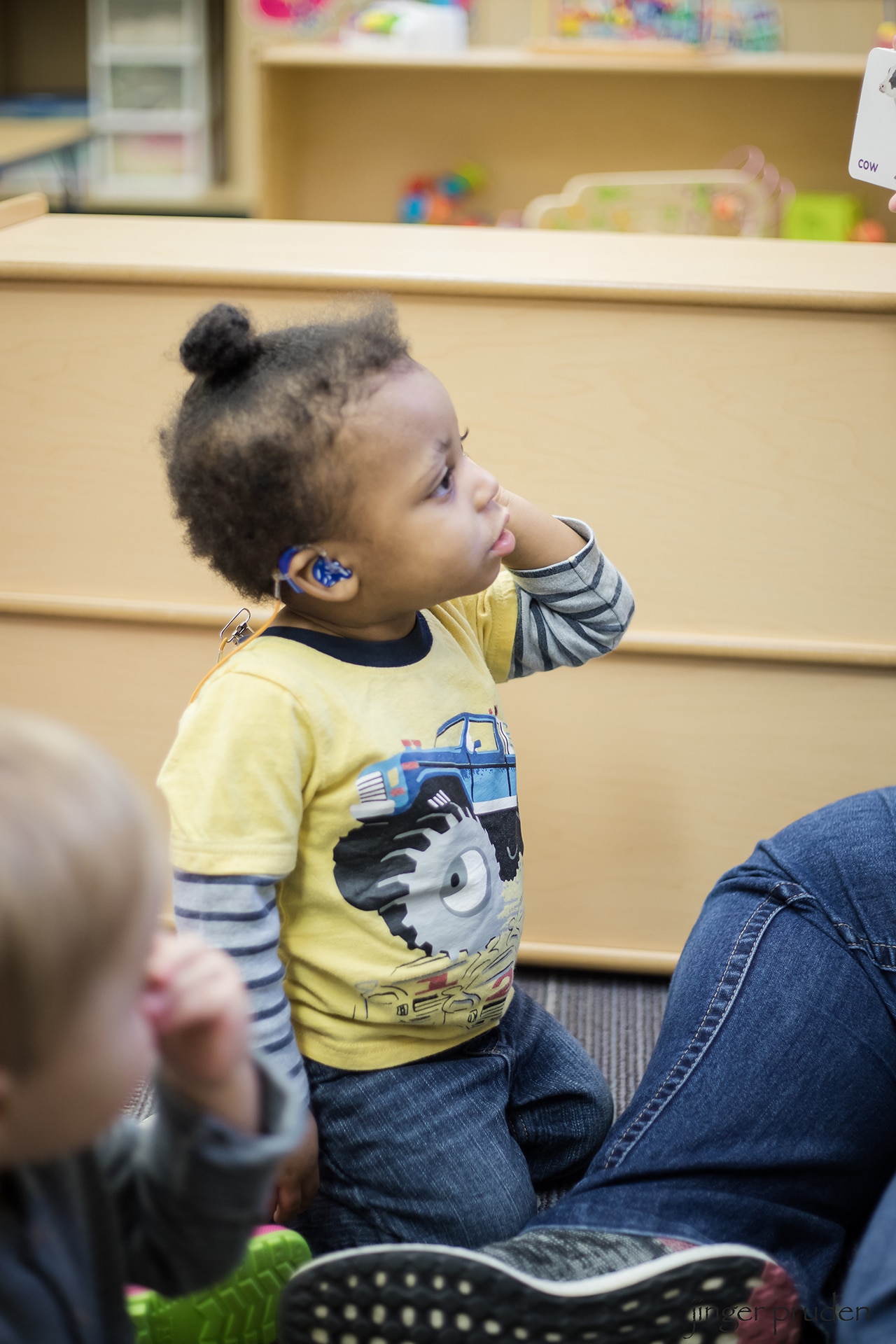 Educational programs at The Hearing & Speech Center (HSC) are available for children ages 6 weeks-kindergarten with hearing loss. HSC offers an educational option for families choosing listening and spoken language as their primary communication mode.
Goals:
Children will use spoken language as their primary means of communicating
Children will successfully mainstream with little to no special education services
Parents are involved in their child's education
Classroom Benefits:
Sound fields in every classroom
Personal FM systems to obtain maximum acoustic benefits
Daily hearing equipment checks (hearing aids and cochlear implants)
Monitoring of the child's hearing and adjustment of hearing equipment
Loaner hearing equipment when necessary
Individual speech/language therapy
Interdisciplinary team approach with audiologist, speech therapist and teachers
Language-enriched classroom instruction
Language Stimulation Summer Camps
The Hearing & Speech Center "Language Stimulation Camps" are a collaborative program led by preschool teachers with certifications in deaf/hard of hearing and early childhood education that are licensed and certified through the state of Kentucky and HSC and speech pathologists. Camps are for children ages 3-7 currently receiving speech/language services.
For more information, please contact Laura Thomas at laurat@hscky.org or 859-268-4545.