The Hearing & Speech Center's (HSC)'s cochlear implant program has been in existence since 1990, providing direct and consultative services to clients from all over Kentucky.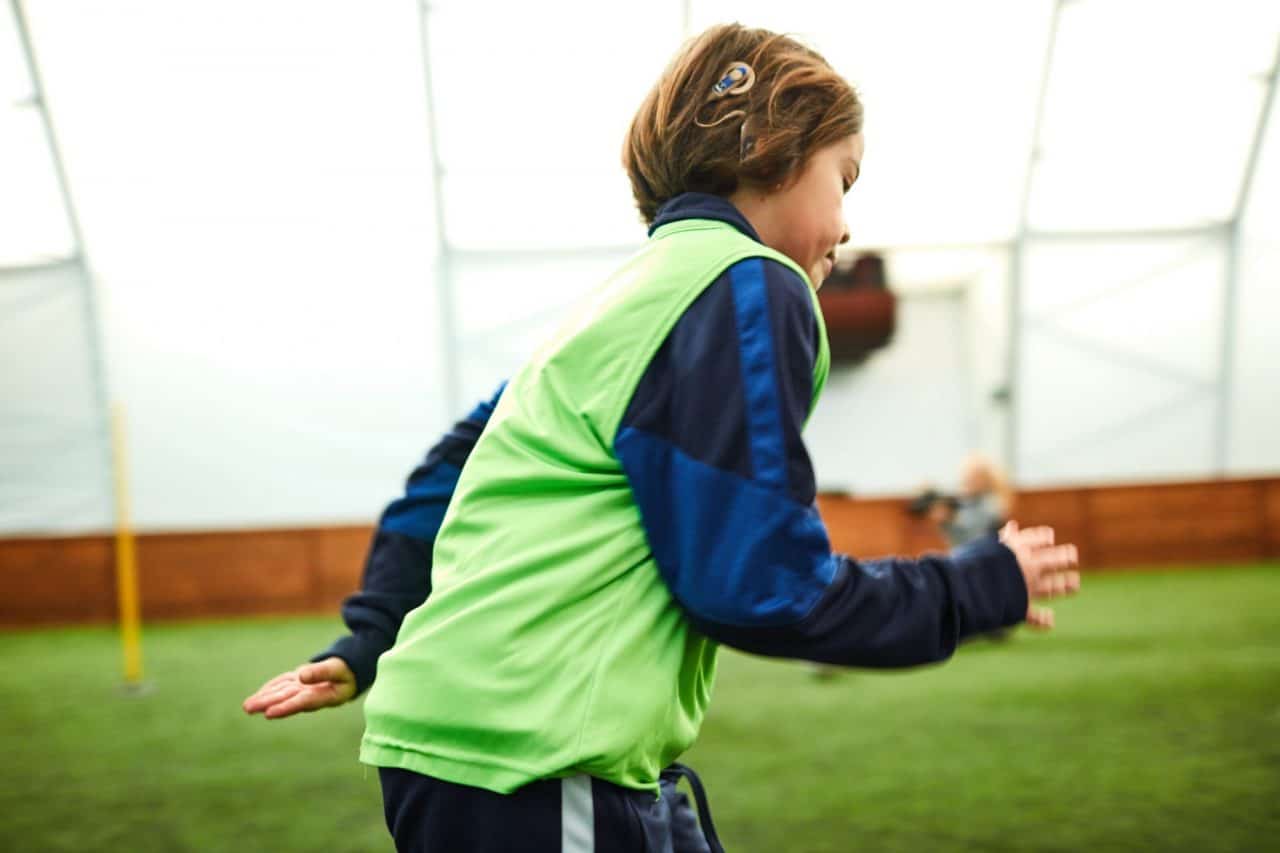 HSC's Cochlear Implant Rehabilitation Team consists of an audiologist and speech/language pathologist who work with the candidate for a cochlear implant. Together, the HSC Cochlear Implant Rehabilitation Team provides:
Audiological and speech perception assessments to determine candidacy for a cochlear implant
Initial and ongoing programming of the cochlear implant device
Auditory-verbal therapy is available to help the child recognize what they are hearing, which is the foundation for learning to speak
HSC also provides cochlear implant in-services and training for county school systems to assist the client in the utilization of the implant
FM Dispensing
Children and adults are listening in difficult situations every day. Some examples include: listening in the car, at a day care, playing outside or at the park, in an educational setting or business meeting. The best way to hear better in all of these situations is to remove the background noise and to shorten the distance between the speaker and the listener. Most people do not talk with each other while they are standing six inches apart; which is an ideal listening distance for a hearing impaired child or adult. Unfortunately, background noise usually cannot be removed or changed. Because of this, there are devices designed to make it easier for those with hearing loss to hear in difficult situations. The device used most often today is the Frequency Modulated or FM system. An FM system can significantly improve a person's speech perception in difficult listening situations when paired properly.
Featured Technology
Introducing The World's Most Powerful Hearing Aids
Oticon has some of the most technologically advanced hearing aids on the market today. Along with BrainHearing technology and Own Voice Processing, Oticon has recently released three new hearing aids to provide you with a seamless listening experience.
The Oticon Xceed and the Xceed Play are the most powerful hearing aids for adults and children with severe-to-profound hearing loss. They both offer 360⁰ access to speech without the interference of background noise. This allows for a better listening experience as well as improved learning for children. The Xceed and Xceed Play feature groundbreaking technology that reduces feedback, such as static or whistling, so you can hear clearer and with better attention. Adults and children can control these devices straight from their smartphones through an app, creating more control and improved usability. The Xceed for adults comes in a variety of colors to match your skin tone or hair color while the Xceed Play includes bright, fun colors in addition to the neutral tones for younger users.
Oticon CROS hearing aids offer a revolutionary 360⁰ sound experience for those with single-sided deafness. CROS hearing aids include a transmitter with a microphone that wirelessly picks up sound and sends it from your poorer ear to your better ear with a hearing aid. This allows you to easily engage in conversations in different environments. Oticon CROS hearing aids feature OpenSoundNavigator and TwinLink dual-streaming technology so you can hear from all directions. This gives you the freedom to do what you love while enjoying a more natural listening experience.
Call The Hearing & Speech Center at (859) 268-4545 for more information or to schedule an appointment.