Only a fraction of people who have hearing loss and would benefit from hearing aids or other treatment options are currently doing so. There are several reasons why this is the case, with the negative stigma about hearing aids being one of them.
What The Research Shows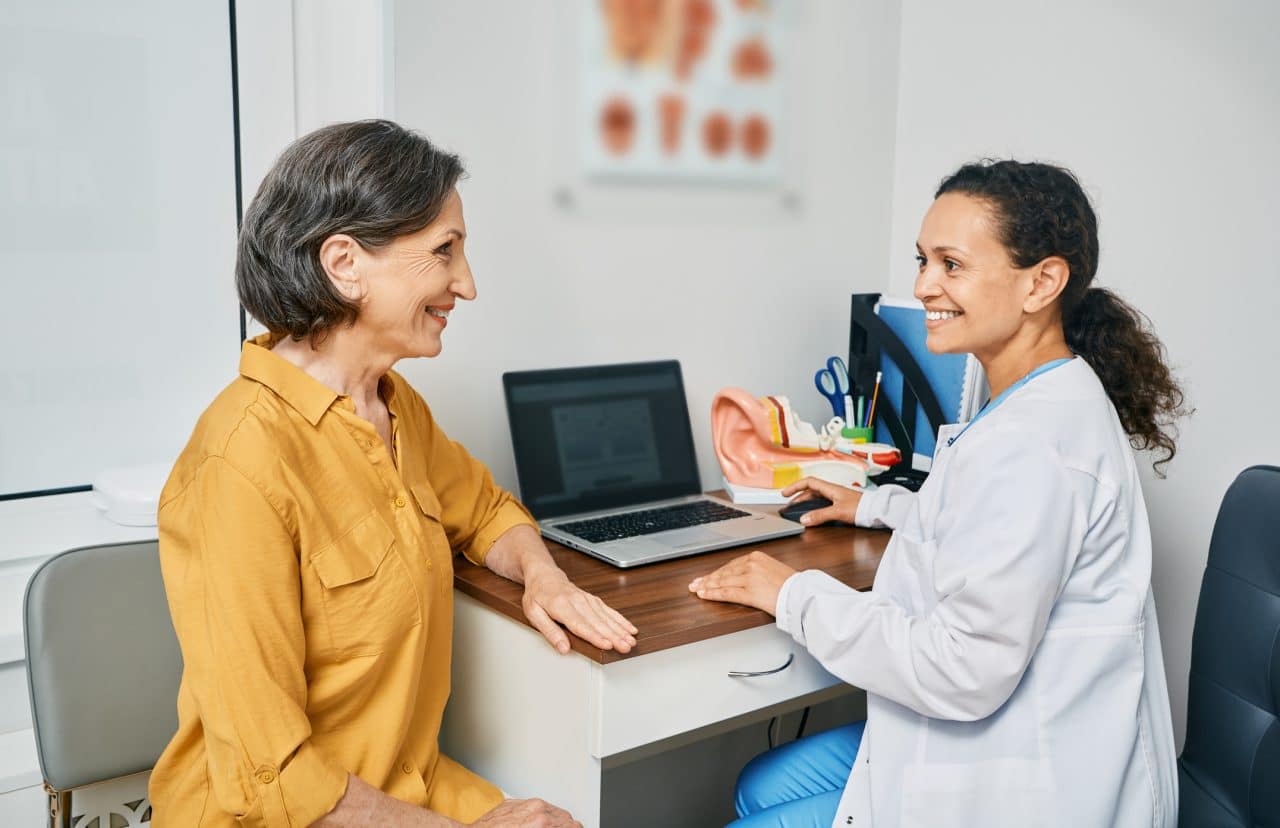 A study published in The Gerontologist wanted to explore how perceived stigma affected older adults with hearing loss by conducting interviews over the course of a year.
Researchers found that "perceived stigma emerged as influencing decision-making processes at multiple points along the experiential continuum of hearing loss, such as initial acceptance of hearing loss, whether to be tested, type of hearing aid selected, and when and where hearing aids were worn."
This stigma presented itself in the form of worrying about ageism, changes in self-perception, as well as worries about vanity and appearance.
Challenging Hearing Aid Stigma
Many people have an outdated view of what hearing aids look like, which play a role in their fear of "looking old." Today's hearing aids are smaller and less visible than ever before, with certain models fitting completely inside the ear canal, making them practically invisible.
Additionally, hearing aid technology continues to improve, allowing you to sync your hearing aid with your smartphone or laptop, making it easy to stay connected and hear better at the same time.
It's Important To Treat Your Hearing Loss
Hearing loss is a progressive condition that will almost always worsen without treatment.
Untreated hearing loss can rob you of enjoying many of the sounds you love, like listening to your favorite music or enjoying a lively dinner out with your family at Sutton's Restaurant. Because it makes these activities more difficult, you may find yourself starting to withdraw from social situations and isolate yourselves from others, increasing feelings of loneliness.
Additionally, research has linked untreated hearing loss to an increased risk of several other health conditions, including:
Balance problems and injuries from falls
Anxiety and depression
Cognitive decline and dementia
Don't let stigma over hearing loss and using hearing aids prevent you from protecting your health. If you have signs of hearing loss, schedule an appointment for a hearing test. These exams are quick, painless ways to gain insight into what kind of hearing loss you have, as well as what hearing aids or other treatments will work best for you.
For more information or to schedule an appointment with one of our hearing experts, call The Hearing & Speech Center today.