Hearing aids are an invaluable tool for people with hearing loss. According to the National Institute on Deafness and Other Communication Disorders, roughly 28.8 million U.S. adults could benefit from using hearing aids.
If you are new to hearing aids, it's important to develop a proper maintenance routine to care for your device and keep it working well for as long as possible.
Let's go over some common hearing aid maintenance tasks as well as how often you should perform them.
Cleaning Your Hearing Aids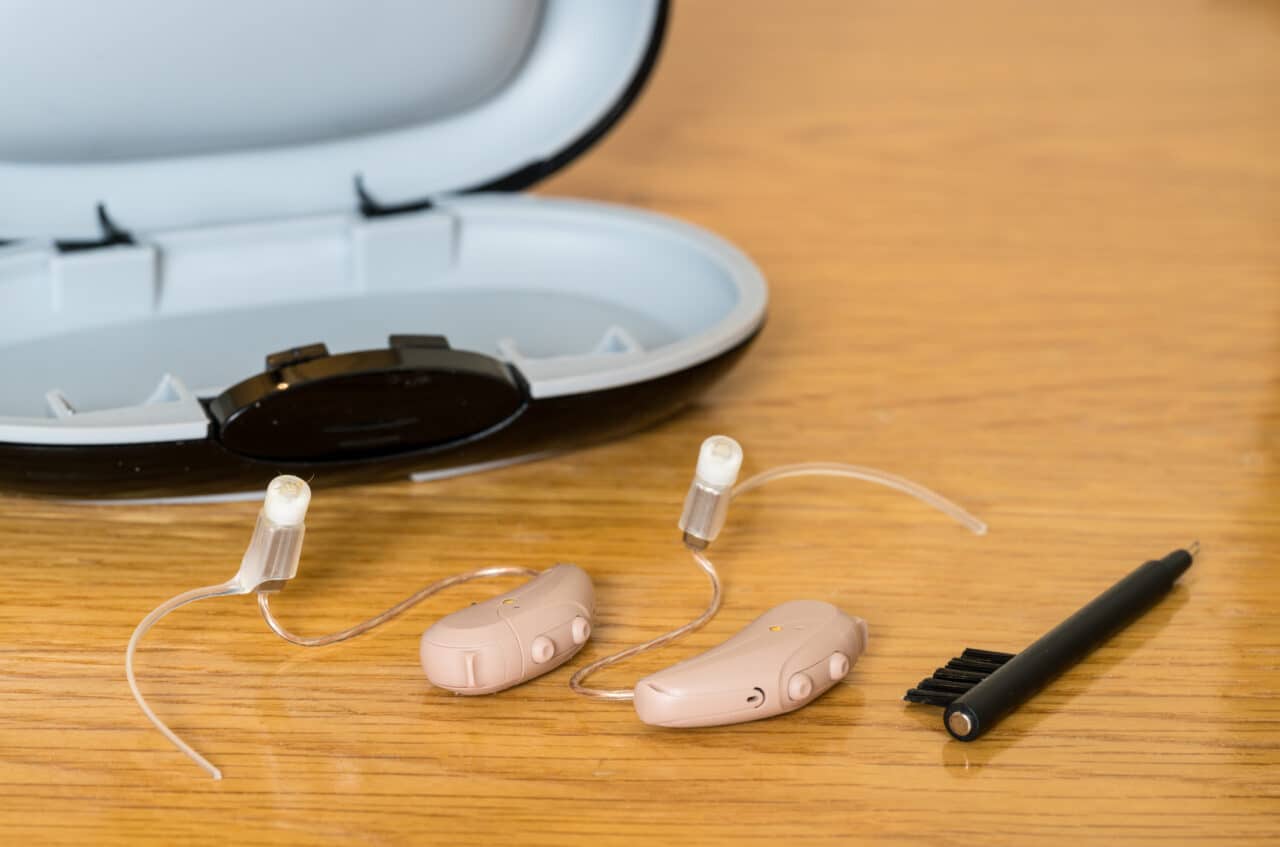 To get the most benefit, you should be wearing your hearing aids during all waking hours, except for when they might be exposed to water (like when showering or swimming). While this will give you better hearing throughout the day, it also exposes your hearing aids to roughly 16 hours of earwax, moisture and other debris on a daily basis.
For this reason, it's important to develop a nightly cleaning routine. You can wipe off your device with a soft, dry cloth and use tools like a soft-bristled brush to keep your hearing aids clean.
Changing Your Batteries
The last thing you want is for your hearing aids to run out of power when you're in an important work meeting or catching up with friends at Carson's Food & Drink, which is why it's essential to know when to change your batteries. This will vary a bit depending on the type of hearing aid you have. However, the normal lifespan for disposable hearing aid batteries is 3–10 days.
Coming in For a Tune-Up
Just like your car, to maintain your hearing aids, you sometimes need to bring them in for an expert tune-up. Typical recommendations are that you bring your device to your hearing specialists every six months to a year to have your hearing aid checked and see if your settings need to be changed or if any repairs are needed.
Updating Your Hearing Aids
Hearing aid technology is regularly evolving and improving to offer users the best listening experience possible in any environment. The better care you show your device, the longer it will last. However, most hearing aids will start to show evidence of wear and tear after 3–5 years.
If you've had your hearing aids for a while or are curious about new technology, talk with your audiologist about the possibility of an upgrade and what a newer pair of hearing aids can do for you.
For more information or to schedule an appointment with one of our specialists, call The Hearing & Speech Center today.