Identifying childhood hearing loss is important, as when left untreated, children's development of speech, language and social skills can suffer. In 2000, the Early Hearing Detection and Intervention (EHDI) guidelines were created to make sure all children got the help they needed. Recently researchers were interested in the impact of this policy on children, especially in their vocabulary development.
EHDI 1-3-6 Guidelines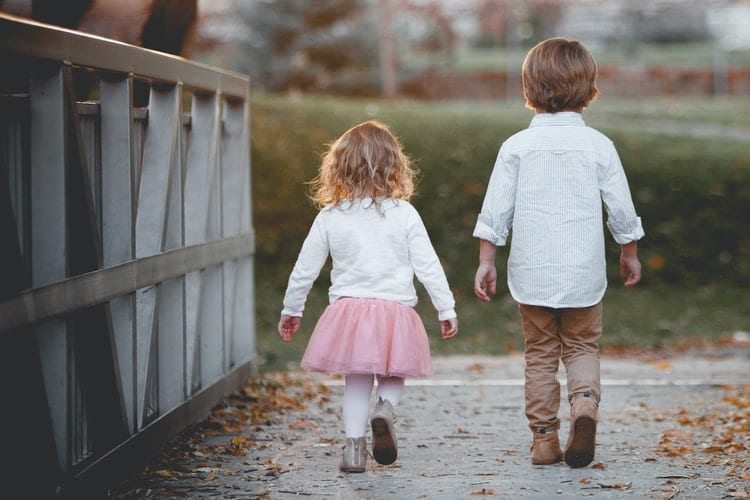 The EHDI guidelines were put in place to help identify infants with hearing loss. The requirements are simple:
All babies should be screened for hearing loss no later than one month of age.
If a baby does not pass the screening, they must get a diagnostic hearing test no later than three months of age.
Children diagnosed with hearing loss must receive intervention services no later than six months of age.
The Center for Disease Control estimates that with the EHDI program in place, about 98% of all children born in the United States have had their hearing screened.
Study on Vocabulary of Children with Hearing Loss
This 2017 study recruited 448 children with bilateral, prelingual hearing loss between 8 and 39 months of age from 12 different states. All children were enrolled in the early intervention program and 58% met all guidelines.
The children's vocabulary was measured using the MacArthur-Bates Communicative Development Inventories, with 88% completing the English version and 12% using the Spanish version, based on the primary written language in the home.
The results indicated that children who met all three guidelines in the recommended time had better vocabulary than those whose hearing loss was not identified, or who did not receive treatment by the guideline. A little over 40% of the participants did not have their hearing loss diagnosed by three months or receive intervention by six months.
Available Interventions
There are a number of intervention options available to help your child improve their communication and treat their hearing loss. Some of the most popular include:
Learning new communication methods such as sign language
Using technology to assist with communication such as hearing aids and cochlear implants
Receiving medical or surgical treatment to correct certain types of hearing loss
Exploring family support services such as support groups
To learn more about the benefits of treating your child's hearing loss or to schedule an appointment with a hearing expert, contact The Hearing & Speech Center today.