While treating your hearing loss with hearing aids will provide you with amazing benefits, it's important to know that it can take a bit of time for you to get fully adjusted to using them.
The Importance of Treating Hearing Loss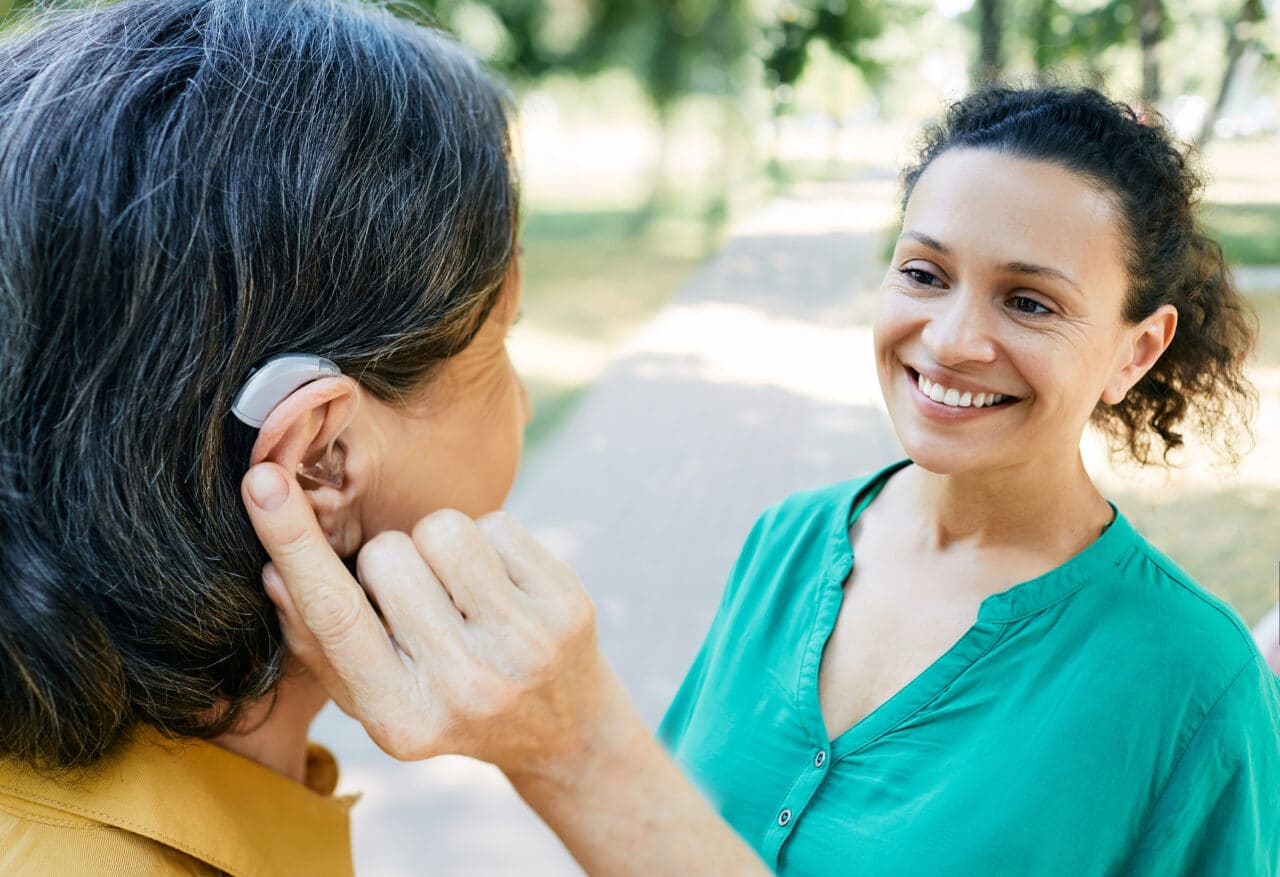 Hearing loss is a common chronic condition that affects people of all ages but becomes more common as you get older. Left untreated, hearing loss can affect every aspect of your life, from work to socializing with friends and even take a toll on your mental and physical health.
It's estimated that about 28.8 million U.S. adults could benefit from using hearing aids. By treating your hearing loss, you allow yourself to stay connected to the world around you and improve your mental and physical well-being.
Tips For Adjusting to Your Hearing Aids
While you will notice some of the benefits of hearing aids right away, it may take up to four months to feel completely adjusted to them. By keeping the following tips in mind, you can make this process easier for yourself and experience more satisfaction with your device.
Wear them at home first. Before you head out to a busy restaurant like Sidebar Grill or a big summer barbeque with friends, try getting used to your hearing aids by primarily wearing them around your home or in other quiet listening environments. Practice having one-on-one conversations with a family member or close friend or even read aloud to yourself to get used to how your voice sounds with hearing aids.
Stay consistent but take breaks. You'll get the most benefit from your hearing aids by wearing them consistently during the day. However, when you are getting used to your device, it's OK, and even recommended, to wear them for just a few hours those first few days and slowly build up from there.
Be both positive and realistic. As with almost anything, approaching hearing aids with a positive attitude will allow you to find more success using them. Learn how to care for your device, use all of the features it offers and ask your hearing specialist about other steps you can take to improve your hearing health while also understanding that the goal of hearing aids is to help you hear better, but not perfectly.
Reach out to a specialist with any concerns. While adjustment periods are normal, if you are experiencing discomfort or pain in your ear, distracting whistling noises or uncomfortably loud volumes when using your hearing aids, contact your specialist. You may need additional adjustments or more guidance on how to correctly use your device.
To learn more about hearing aids or to schedule an appointment to be evaluated for hearing loss, call The Hearing & Speech Center today.