Hearing aids come in a wide variety of types and styles. The most common is the behind-the-ear model. In order to keep your hearing aids working their best, you have to take care of them Below is a look at the daily care needed for behind-the-ear hearing aids.
Daily Checklists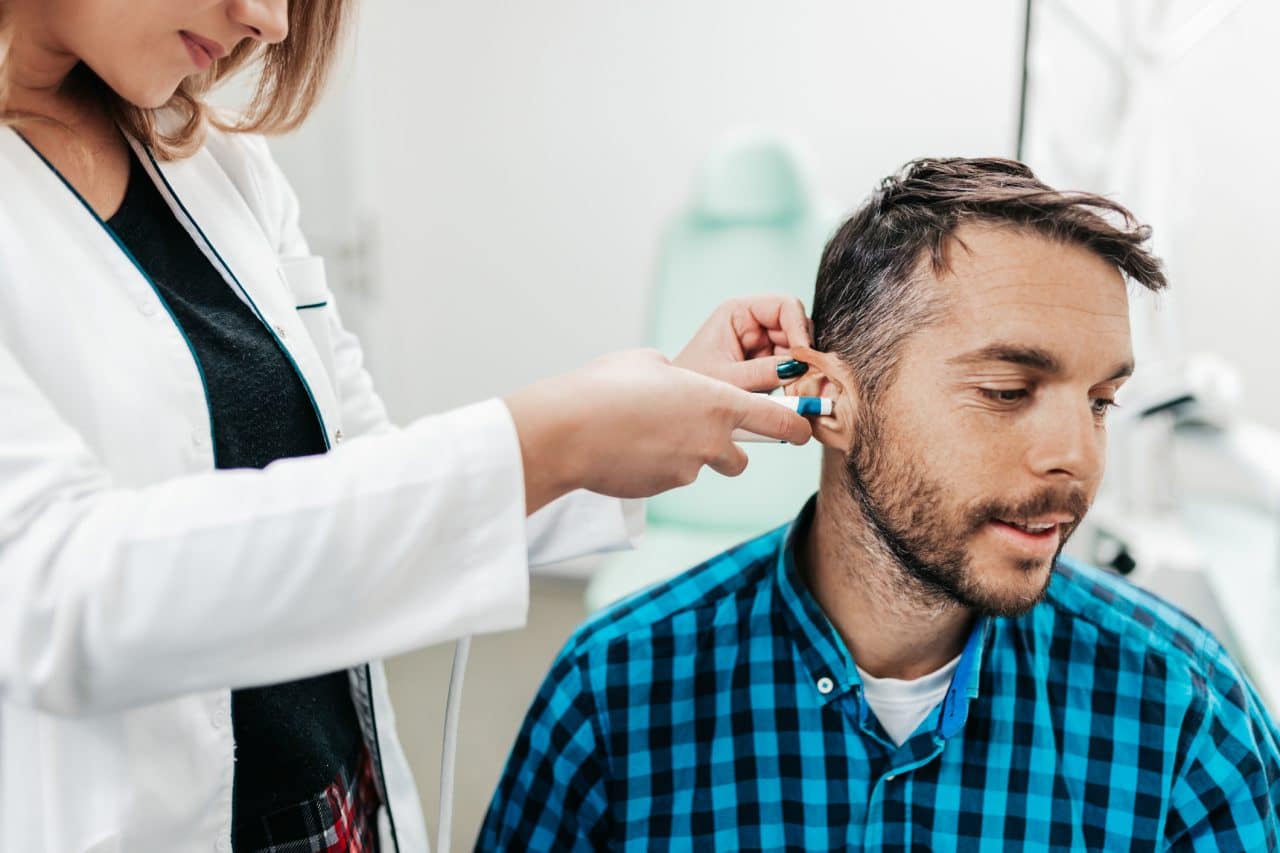 Your hearing aids spend all day in your ear and are exposed to earwax, dirt, moisture and debris. Properly cleaning your hearing aids every day is the best way to ensure they keep working, allowing you to connect and communicate with friends and family.
Below is a checklist you should run through every day:
Test the battery
Examine the earmold and tubing for clogs or cracks
Inspect the microphone for debris
Check the quality of sound coming out of your hearing aids with a hearing aid stethoscope
Once you have given your hearing aids a good once-over, it is time to clean the whole device. You should use a soft, dry cloth to wipe down each hearing aid, removing any dirt, grime and debris. Detach the earmold and tubing from the half-moon plastic part that is connected to the hearing aid; the tubing and earmold can be cleaned with warm, soapy water. It is very important to make sure all parts are completely dry before reattaching.
Your microphone can easily become clogged with earwax. You can use your specially designed wax loop tool to unclog the microphone. Just be careful to not push the earwax further into the device. Experts recommend cleaning the hearing aid upside down so any bits of debris fall to the floor rather than inside the hearing aid.
Caring for Your Behind-the-Ear Hearing Aid
While cleaning your behind-the-ear hearing aid is important, it is only one small part of properly taking care of your device. Much like washing the dirt off your car at Jeff's Car Wash is important, so is changing the oil and replacing the tires when the treads wear out.
Some of our most helpful tips for caring for your hearing aids are:
Avoid exposure to water and moisture.
Open the battery boor overnight to allow your hearing aids to dry out.
Keep your hearing aids away from high heat.
Do not apply makeup, hairspray, perfume or cologne while wearing your hearing aids.
Always carry a hearing aid case with you, as well as extra batteries and tubing.
To learn more about caring for your behind-the-ear hearing aids or to schedule an appointment with a hearing aid expert, contact The Hearing & Speech Center today.