Talking on the phone is one of the most notoriously difficult listening situations for people with hearing loss, in part due to the way many phones distort voices and also due to the fact visual cues are absent. However, there are many strategies for having successful telephone calls, especially if you wear hearing aids.
Connect with Bluetooth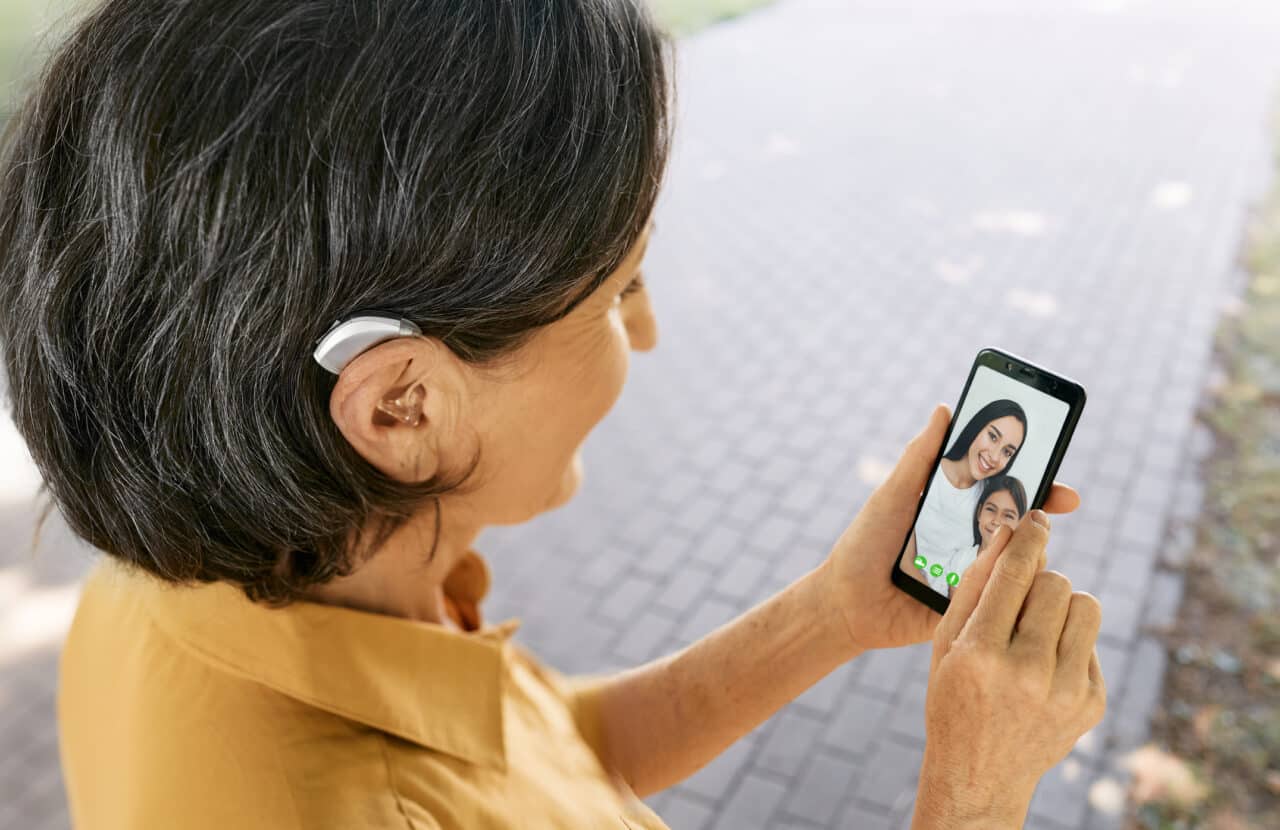 Many modern hearing aids are Bluetooth-enabled, meaning you can stream audio from your smartphone directly to your hearing aids – even phone calls! Some devices even allow you to answer the phone completely hands-free.
Turn on Speakerphone
Whether your devices have Bluetooth capabilities or not, turning on speakerphone has some benefits. First, you don't have to hold the earpiece right next to your hearing aids, reducing the chance of interference or feedback. Second, you can listen with both ears instead of just one.
Try a Video Call
While in most cases there are no visual cues during phone calls, smartphones allow you to make video calls, which can help by allowing you to follow along with your conversation partner's gestures, facial expressions and mouth movements in addition to their voice. FaceTime, Facebook Messenger, Whatsapp and Skype are all apps you can make video calls with.
Invest in an Amplified Telephone
If you don't own a smartphone or you need another solution, you can also invest in an amplified telephone. These phones are specially designed for people with hearing loss and work by allowing you to adjust the volume so that it's loud enough for you to follow along without distorting sound quality.
Try a Captioned Phone
Another non-smartphone option is to try a captioned phone, another type of phone designed with people with hearing loss. These phones have built-in screens that display real-time captions of what your conversation partner is saying. A popular captioned phone brand is CapTel, which comes with a no-cost captioning service, a hearing aid compatible handset and customized volume and tone control features.
For more information about strategies for talking on the phone, hearing aid accessories or to schedule an appointment with a hearing expert, call The Hearing & Speech Center today.