Approximately 14.9% of U.S. children experience a low or high-frequency hearing loss of at least 16 decibels. Hearing loss can adversely impact your child's ability to communicate with peers and understand their school lessons.
With some preparation, you can help your child feel ready for attending school with hearing loss. A couple of ways you can ensure a smooth day at school for your child include:
Encourage your child to ask questions.
Double-check their hearing aids.
Discuss their hearing loss with their teachers.
Let's look at each of these a little more closely.
Encourage Your Child to Ask Questions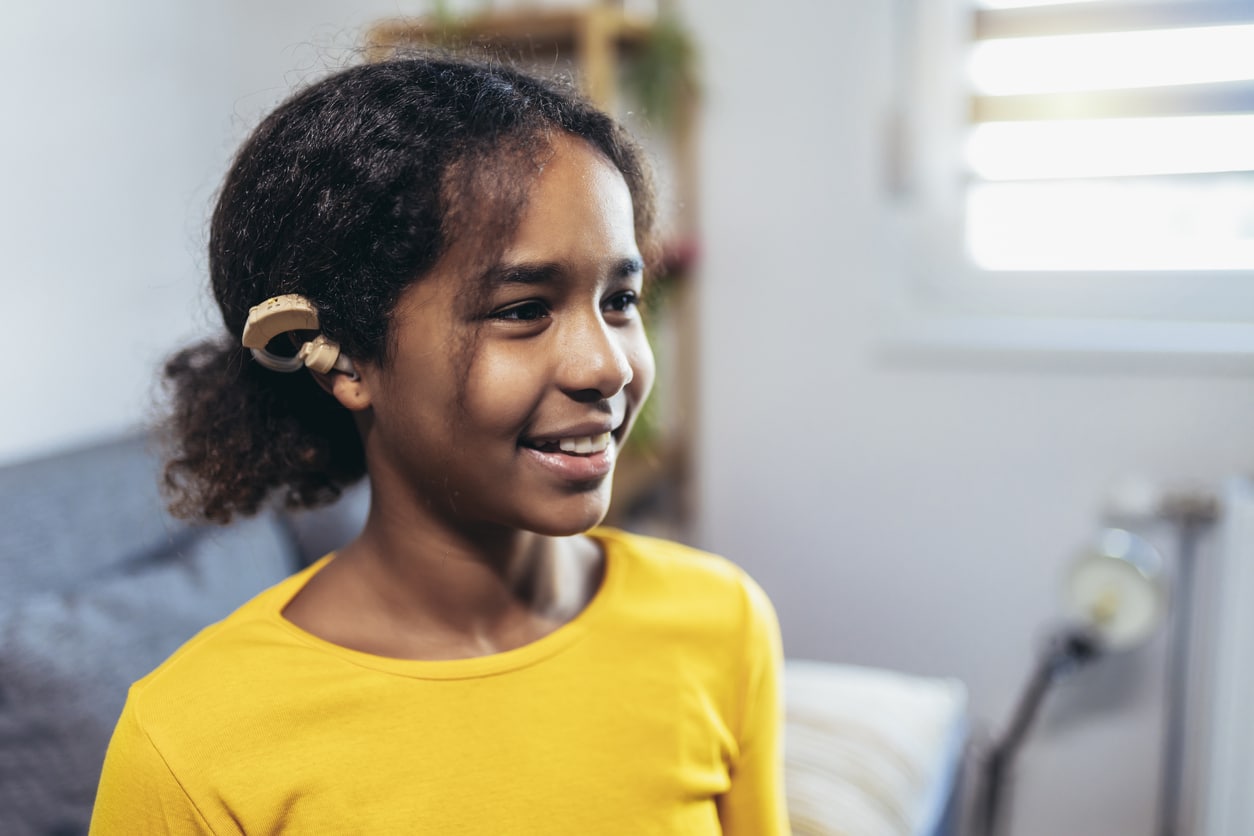 Hearing loss can make it easy to miss important information in a lesson or assignment. Encourage your child to raise their hand if they need clarification. Instilling them with a sense of confidence and ownership over their education will help prevent their hearing loss from negatively affecting their time at school.
Double-Check Their Hearing Aids
Double-check your child's hearing aids and hearing aid accessories before they leave for school. Provide them with a hearing aid-specific case and encourage them to keep all of their extra accessories, including batteries, chargers and more, in the case until needed.
Double-checking that their hearing aids are charged before they hop on the school bus will help prevent dead batteries from impacting their education.
Discuss Their Hearing Loss With Their Teachers
Discuss your child's hearing loss with their teachers before the start of school. Your child may have specific needs, but a couple of ways their teacher can encourage understanding include but are not limited to the following:
Pause during lessons. Pausing during lessons gives your child and the other children the chance to ask questions and check their understanding. Encourage their teacher to ask if anyone has questions. This will provide them with the opportunity and encouragement to clarify any misunderstandings.
Talk slowly and rephrase. It can be easy to speed up speech without knowing you're doing it. Ask your child's teacher to talk slowly and rephrase points when something is not heard.
Face the class. Depending on the severity of your child's hearing loss, they may struggle to understand their teacher's speech if they are facing the whiteboard. Ask their teacher to face the class when they are talking to ensure crystal-clear communication.
Keep an eye out on field trips. Field trips to The Living Arts & Science Center can be a great learning opportunity and a lot of fun for students, but the disorder may lead to confusion for those with hearing loss. Ask your teacher to ensure that the field trip activities are accommodated for those with hearing loss so your child doesn't feel they are missing out.
For more information on managing and preparing for your child's hearing loss, contact The Hearing & Speech Center today to make an appointment with one of our specialists.