Approximately 48 million Americans have hearing loss, and those who do have several options when it comes to treatment. Two types of hearing loss interventions that specifically address sensorineural hearing loss – or hearing loss caused by damage to sensory cells – are hearing aids and cochlear implants. There are some major differences between these two devices, which we review below.
What Are Hearing Aids?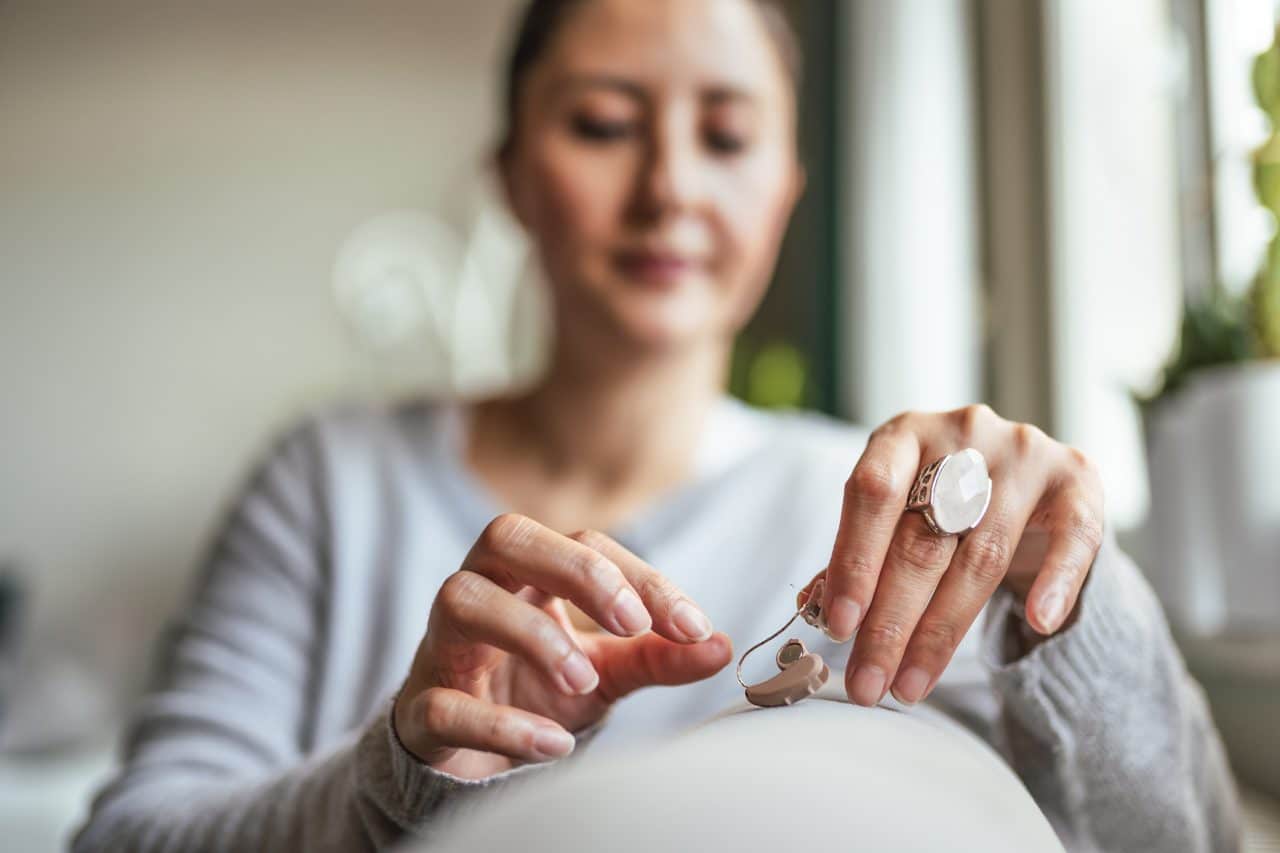 Hearing aids are small electronic devices worn in or on the ear that work by amplifying sounds to a level the wearer can detect in environments like Carson's Food & Drink.
There are many types of hearing aids on the market, including behind-the-ear (BTE), mini-behind-the-ear (mini-BTE), receiver-in-the-ear (RITE), receiver-in-canal (RIC), in-the-ear (ITE), in-the-canal (ITC) and completely-in-canal (CIC).
No matter what type you get, your hearing aid will consist of for main parts:
The microphone picks up sounds in your environment.
The processor amplifies sounds to the exact specifications your hearing loss requires.
The receiver delivers the amplified sound to your ears.
The battery powers the device.
Who Is a Candidate for Hearing Aids?
Hearing aids are prescribed by audiologists following a comprehensive hearing exam. They are best suited for children and adults with mild to moderate hearing loss, though there are powerful models that suit severe hearing loss.
What Are Cochlear Implants?
Cochlear implants are complex medical devices that are surgically implanted by a medical professional. They work by bypassing the damaged parts of the ear and directly stimulating the auditory nerve.
There are two parts of cochlear implants:
The external component houses a microphone, speech processor and transmitter.
The internal component contains a receiver and electrode array.
The two parts are coupled with a strong magnet.
Who Is a Candidate for Cochlear Implants?
According to the Mayo Clinic, candidates for cochlear implants include those who have:
Hearing loss that interrupts spoken communication.
Limited benefit from hearing aids as determined by specialized hearing tests.
Motivation to participate in hearing rehabilitation and be part of the hearing world.
Realistic expectations of what cochlear implants can and can't do for hearing.
For more information or to schedule an appointment with a hearing expert, call The Hearing & Speech Center today.