Hearing aids are built to last. But spending more than 15 hours a day in an inhospitable environment can take its toll on even the best-designed device. Fortunately, simple repairs can be completed quickly right in our office, while more complicated issues require help from an expert technician at the manufacturer. Understanding the types of damage hearing aids can have will ensure you do what you can to prevent them and schedule repair appointments when needed.
Moisture Damage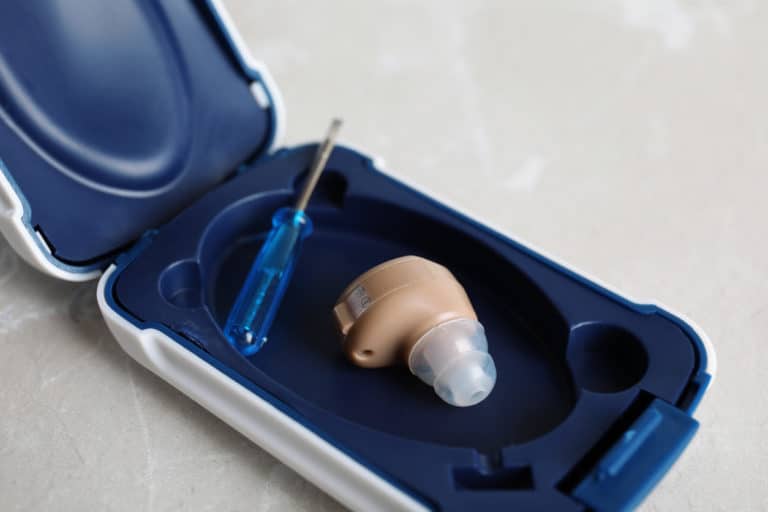 Hearing aids are complex devices, and like most electronics, they don't respond well to water. In addition to removing your hearing aids before showering, swimming or participating in any water-based activities, moisture can build up in your hearing aids throughout a typical day from sweat and humidity in the air.
Your audiologist is able to remove moisture from your hearing aids and replace any damage to the circuitry inside the device.
There are some hearing aid models that are water resistant. Before jumping into the water at Jacobson Park confirm with your hearing aid provider the moisture protection rating assigned to your device.
To prevent moisture damage, experts recommend either opening the battery compartment door to let the device dry out overnight or investing in a dehumidifier.
Broken Tubing
Some hearing aid styles contain tubing that connects the portion that sits behind the ear with the piece that sits within the ear canal. Over time the tubing can degrade, stretch or crack; debris can also get stuck inside the tubing. When damaged or clogged, sounds do not carry well, affecting your hearing.
Your audiologist can easily and quickly replace your tubing.
Damaged Microphone
A key component of any hearing aid is the microphone responsible for picking up environmental sounds to be amplified. When this vital piece stops working, you will need to move quickly in order to reduce the impact your hearing impairment has on your life.
Regular Maintenance
The best way to keep your hearing aids working well is to keep them from getting damaged and performing dialing cleanings. Earwax can clog up your hearing aid, preventing sounds from traveling through.
You can clean your hearing aid with a specialized tool or a dry cloth.
To learn more about repairing your hearing aid or to schedule an appointment with an audiologist, contact The Hearing & Speech Center today.