Listening to music can enhance our lives in many ways. For children, music can be an especially helpful tool for learning, including those who are deaf or struggle with some degree of hearing loss.
Hearing Loss and Language Development in Children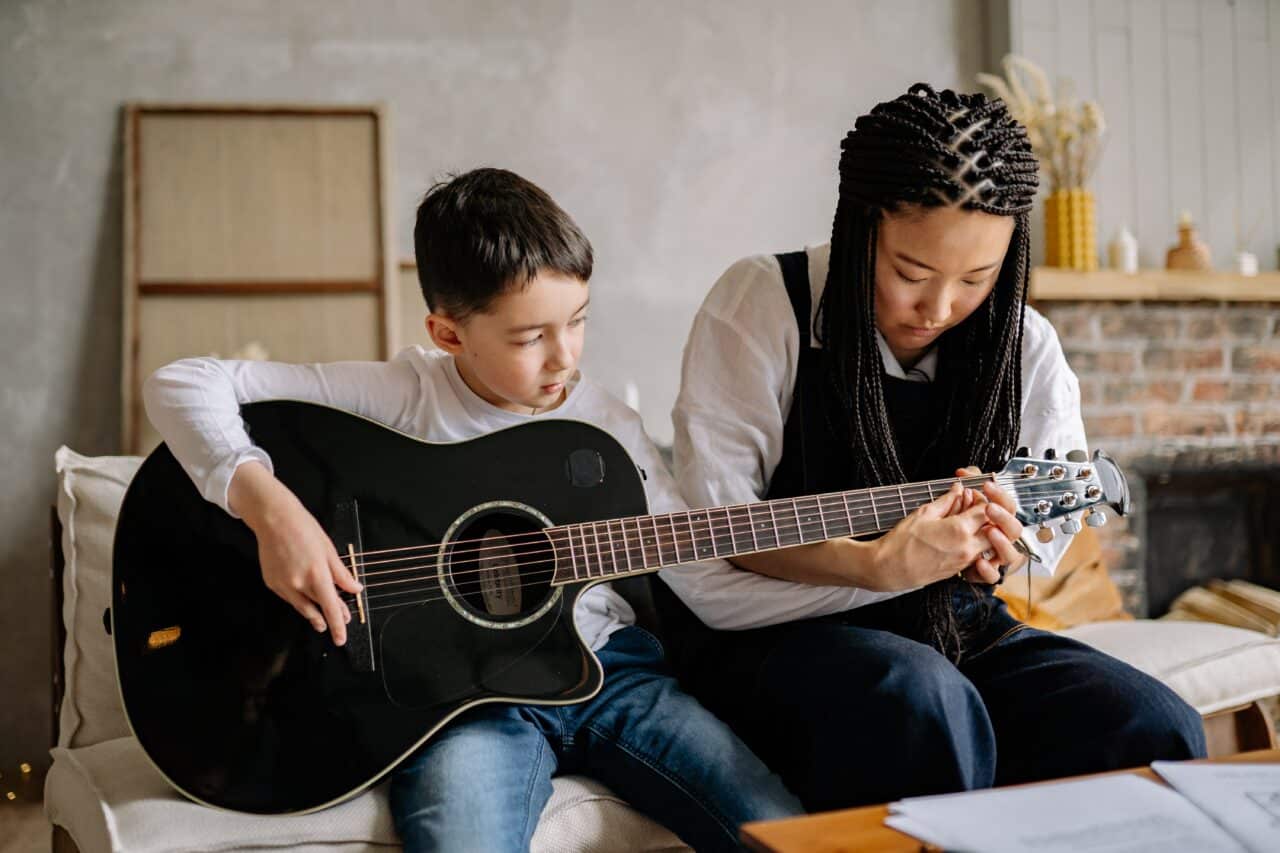 One of the biggest impacts that pediatric hearing loss have is that it delays a child's language and speech development. Children learn how to speak in part by hearing and processing the sounds and speech of others. This learning starts well before a child is able to speak themselves, so children who are born with hearing loss or develop it very in life are at an immediate disadvantage.
These delays can make everything from participating in school to socializing and making friends with other children that much harder. While treatment with hearing aids or cochlear implants is essential to helping mitigate the developmental effects of hearing loss, other tools, such as music lessons, may help as well.
How Music Helps Children With Hearing Difficulties
Music can better help children with hearing loss understand language and sound. A 2014 study wanted to examine the effects of music on learning by comparing two groups of profoundly deaf children. One group participated in weekly music lessons for several years, while the other group did not. The study found that deaf children who participated in music lessons exhibited better:
Auditory perception
Auditory cognition
Phonetic discrimination
This research indicates that music lessons could be a useful tool in helping to improve the vocabulary and reading abilities of children with hearing loss.
Music Activities You Can Do at Home To Help Your Child Learn
While you may want to seek the help of a speech therapist or music therapist to help your child meet their speech and language goals, there are many things you can do around the house to help facilitate learning as well. These include:
Making music part of the routine: Whether it's getting ready for school in the morning or cleaning up after dinner, having a particular song that you sing or listen to during these times can make an activity more fun, and your child starts to connect lyrics with actions.
Make a playlist. Having a regular list of songs that you can stream throughout the day that align with your child's interests and language goals can be very beneficial.
Practice with pots and pans. Many objects around the house can make for great musical instruments. Let your child use pots and pans to experiment with rhythm.
Sign them up for music lessons. When they are ready, you can sign them up for music lessons at school or somewhere like Lexington Music Education.
For more information or to schedule an appointment with one of our pediatric experts, contact The Hearing & Speech Center today.