Having to stay in the hospital for any length of time is a stressful experience often filled with anxiety and uncertainty. Staying in the hospital when you have hearing loss can add even more stress to an already difficult time. Thankfully, there are ways to make your hospital stay easier.
Hearing Loss May Increase Hospital Stays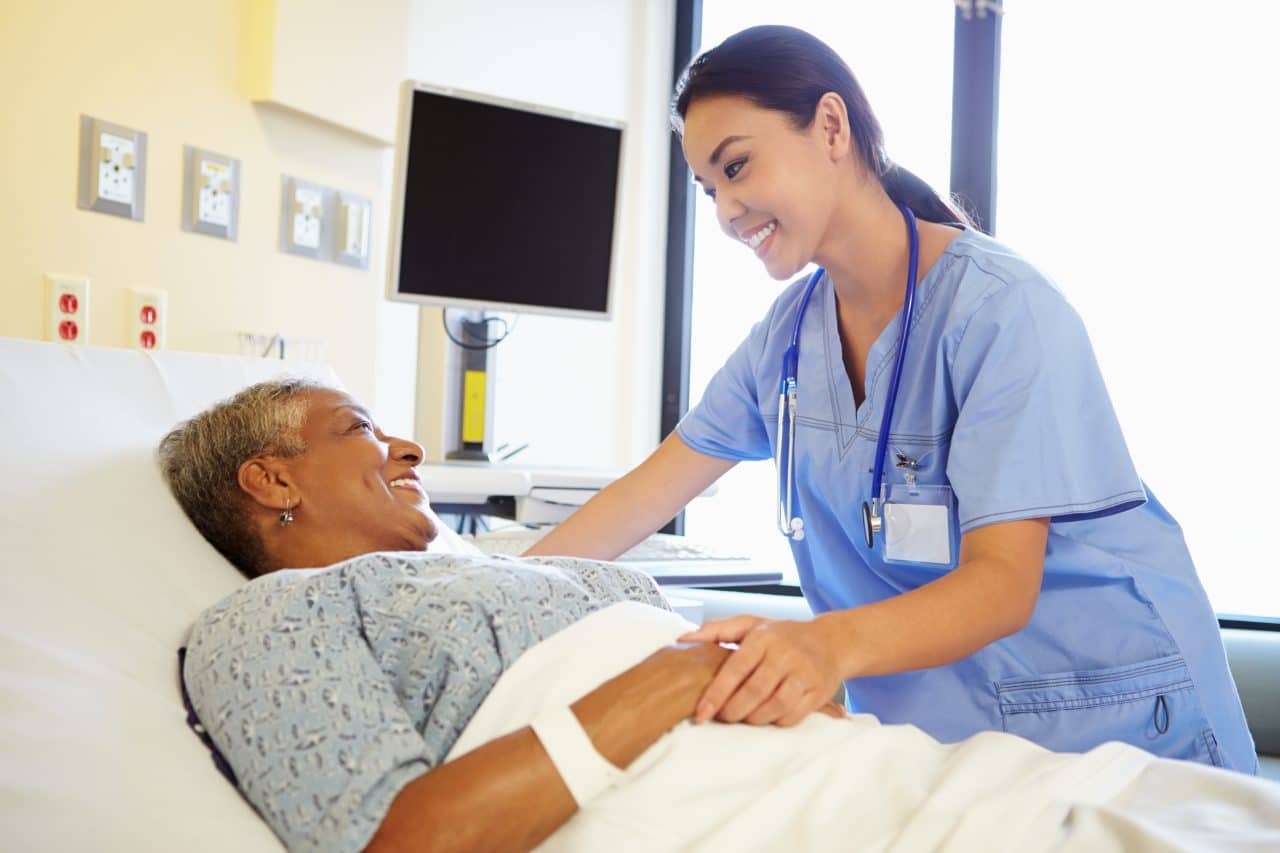 People with hearing loss are more likely to need hospital care than those without. A 2019 study examined hospital data of patients with untreated hearing loss and those with normal hearing over a 10-year period. They found that people with untreated hearing loss had:
17% greater risk of emergency room visits
44% greater chance of readmission after the initial visit
Given that your overall risk of being hospitalized is higher if you have hearing loss, knowing how to make the experience easier is even more essential.
Be Open About Your Hearing Loss
Hospitals can be busy places with a lot of background noise. Add to that the stress and anxiety that come with having to stay in the hospital, and you don't exactly have ideal hearing conditions. If you have hearing loss, communicate that to any nurse, doctor or staff member that you interact with. Make sure they know when you are having trouble hearing them, and always ask for clarification if you are unsure of what they said. This is not the time to feel embarrassed about your condition. You need to make sure you understand everything that is going on while you receive important medical care.
Find Other Ways to Communicate
 Consider downloading a transcription app to record conversations. Not only can this help you understand what is being said in the moment, but it also allows you to go back and read the conversation later to make sure you didn't miss anything. If you don't want to use an app, consider picking up a notebook or small whiteboard at National Office Suppliers to carry around in case of emergencies.
Bring a Loved One
Obviously, with COVID-19 rules in place, normal hospital visitation rules may not apply. However, if you can, having someone there with normal hearing can help. They can make sure you don't miss anything, especially during conversations where important decisions must be made.
Hearing Aid Supplies
Not everyone brings their hearing aids to the hospital. Some people are afraid of losing them, which is a possibility. If you do bring your hearing aids remember to bring a safe place to store them, as well as extra batteries or your charger if they are rechargeable.
If you have any questions or would like to schedule an appointment with an expert, contact The Hearing & Speech Center today.