Picking the right hearing aid for you can be challenging, as there are a number of types and styles to choose from. That's where the experts at The Hearing & Speech Center come in. Below is a breakdown of the different types of hearing aids and what you should look for when making your selection.
What Is a Hearing Aid?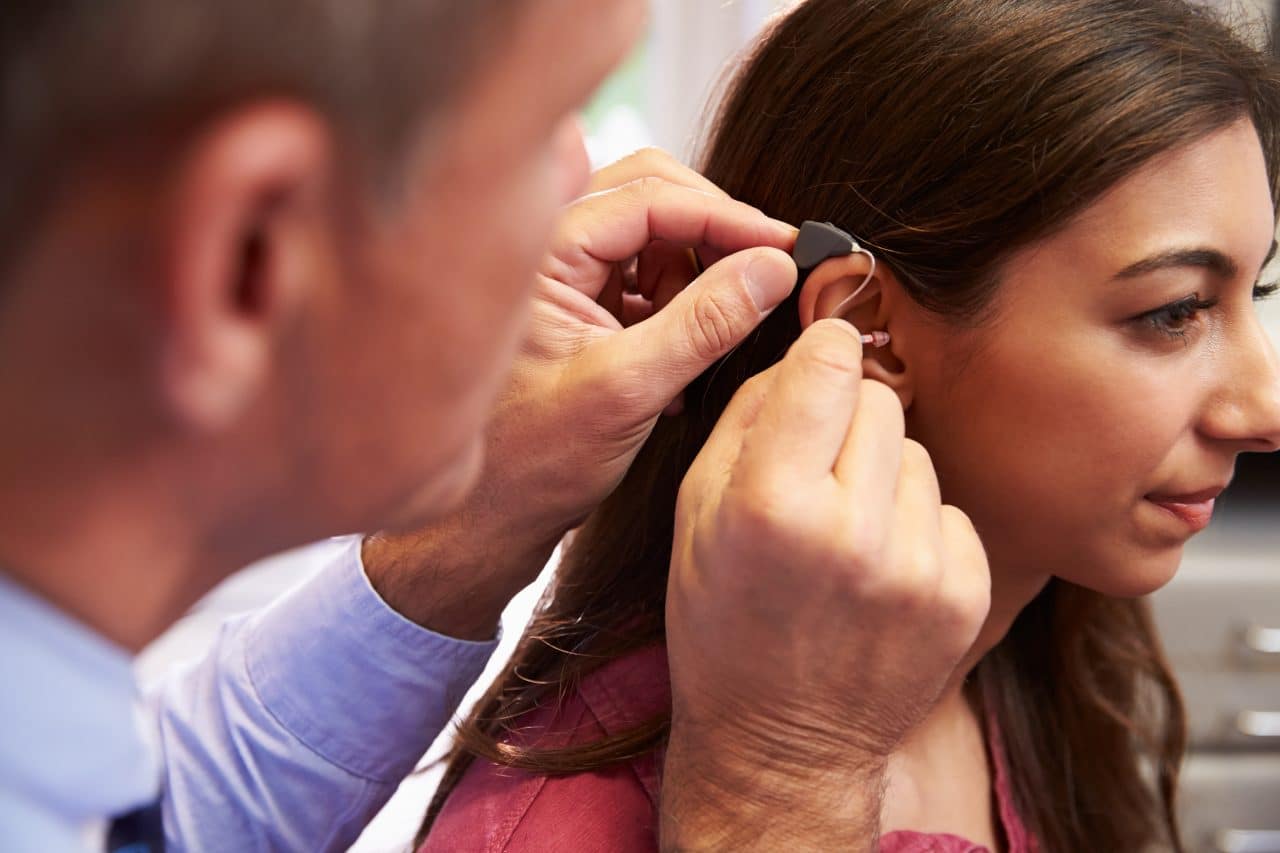 Hearings aids are used to amplify sounds to help those with hearing loss improve their hearing and speech comprehension. Almost all hearing aids have the same three components: a microphone, amplifier and speaker.
Hearing aids help you hear when a sound is picked up by the microphone and then converted into an electrical signal. That signal is then sent to the amplifier, where the power of the signal is increased. Finally, the newly amplified signal is played through the speaker into the user's ears.
Types of Hearing Aids
There are four main types of hearing aids.
Behind-the-Ear (BTE)
This style of hearing aid houses all the components in a case that sits behind the ear. The battery, microphone and controls are connected to an earmold that sits inside the ear by a clear tube. BTE hearing aids are recommended for those with mild to profound hearing loss. They are also recommended for children, as the earmolds can be easily replaced as the child grows.
In-the-Canal (ITC)
This style of hearing aid includes a plastic shell that sits inside the canal. This small and lightweight design is less obtrusive, but its size makes it hard for some people to use. Those with moderate to severe hearing loss can benefit from this type of hearing aid.
Complete-in-the-canal (CIC) hearing aids also fall under this category. They are less visible and are only appropriate for those with mild to moderate hearing loss.
In-the-ear (ITE)
This style of hearing aid is only slightly larger than the ITC but is easier to handle. This type of hearing aids works for those with mild to severe hearing loss.
Receiver-in-the-Canal (RIC)
With this model, the receiver sits inside the ear canal while the rest of the components are housed in a case behind the ear. They are connected with a thin wire, making the tubing nearly invisible. The RIC model of hearing aid is appropriate for those with mild to moderate hearing loss.
Follow-Up Visits
Figuring out if a hearing aid is providing the best level of amplification for your unique type and degree of hearing loss requires some trial and error. It is important to communicate with your audiologist to let them know what is and what is not working.
After an initial hearing aid fitting, you will be scheduled for a follow-up appointment a few weeks later. This gives you time to live with your hearing aids and try them out in various listening situations such as your quiet home and out at Lexington Farmers Market.
At your follow-up appointment, your audiologist wants to know how the hearing aid is working and how it feels. Since the best outcomes result from wearing your hearing aid all waking hours, it is important that the hearing aid is comfortable. While some discomfort is usual at first, your ears should get used to the hearing aid after a few days. If your ears are still sore, your hearing aid may need to be adjusted. To learn more about which hearing aid works best for you or to schedule an appointment with an audiologist, contact the experts at The Hearing & Speech Center today.